Ramlet El Bayada, Beirut, LB
Chris Reizis, Marina Kapetanaki

Ramlet El Bayda is a coastal suburb of Beirut, located between Raoucheh and Jnah. The area is mostly known for its 1,5 km public beach and it also includes hotels, residential and administrative buildings. It gained its status as a suburb due to Beirut's Masterplan (1954) which enabled major land transformations and constructions. The modernist visions of the past along with the respective legal and political frameworks led to a contemporary image of segmentation into high-end residential blocks, touristic resorts, contested public domains and refugee areas. Consequently, the types of territorializations in Ramlet El Bayda resonate with discourses about private property, housing crisis and financialization of land in the wider region of Beirut.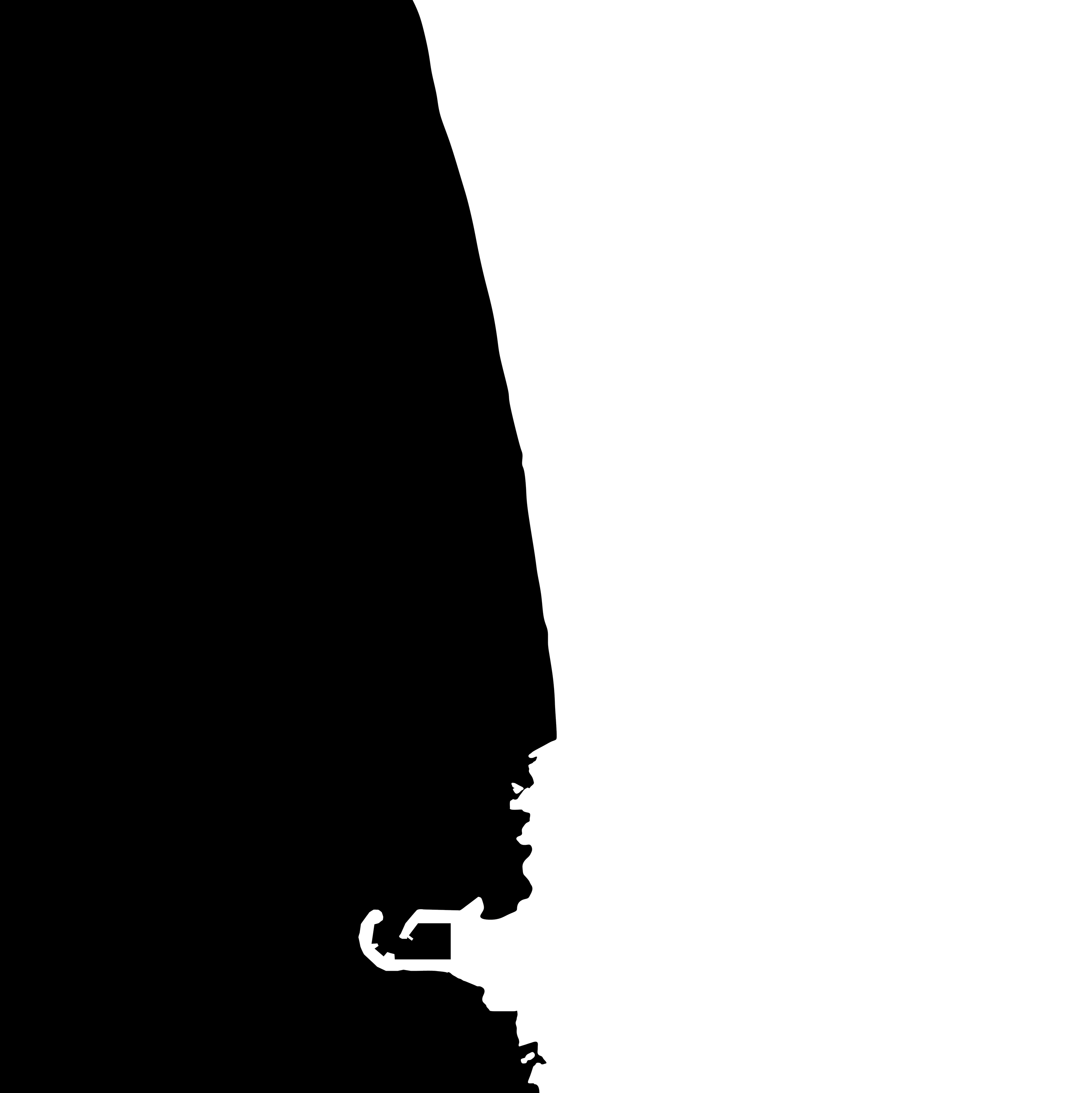 Source: "Farid Trad's Archive, Beirut Urban Lab"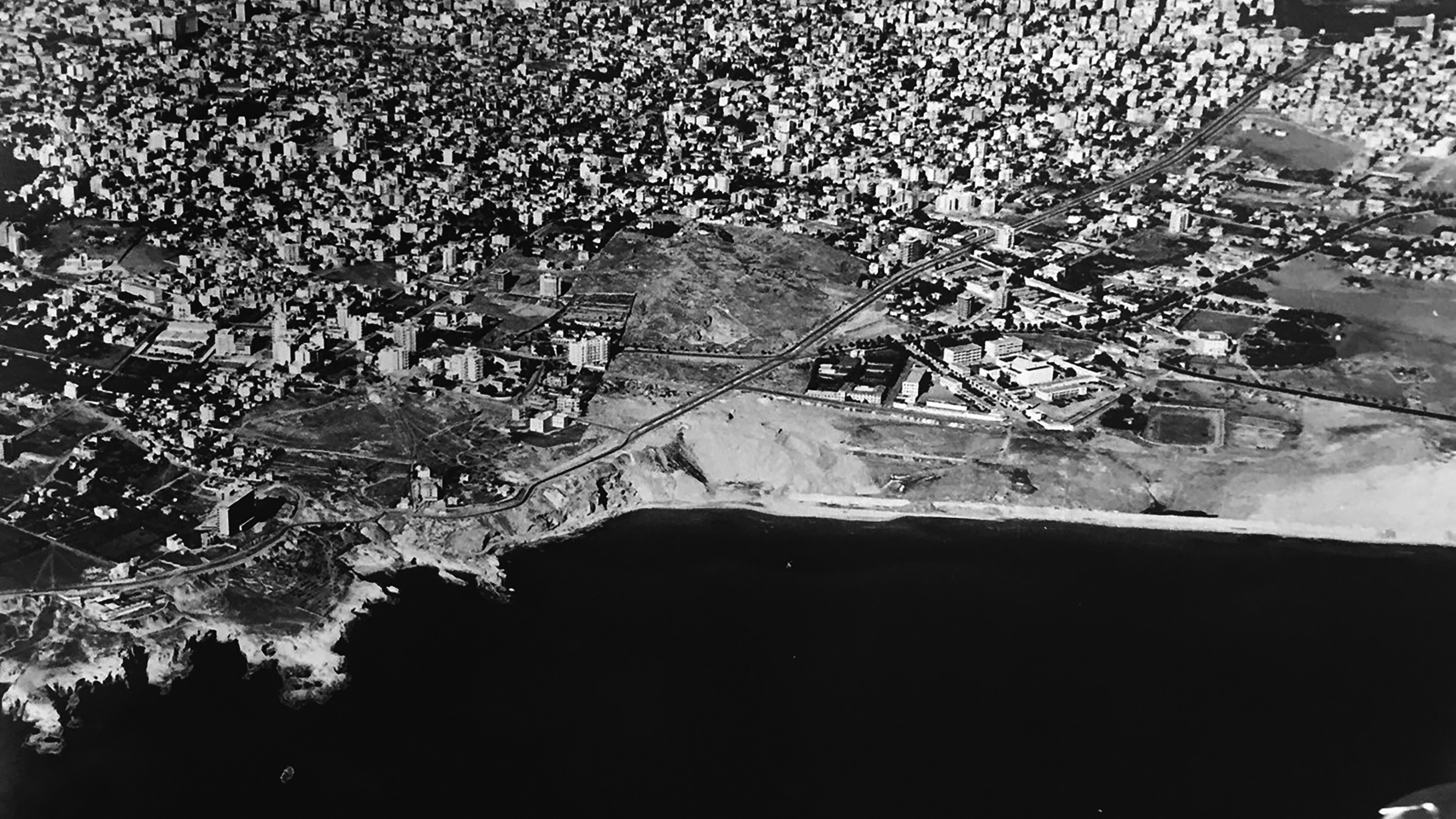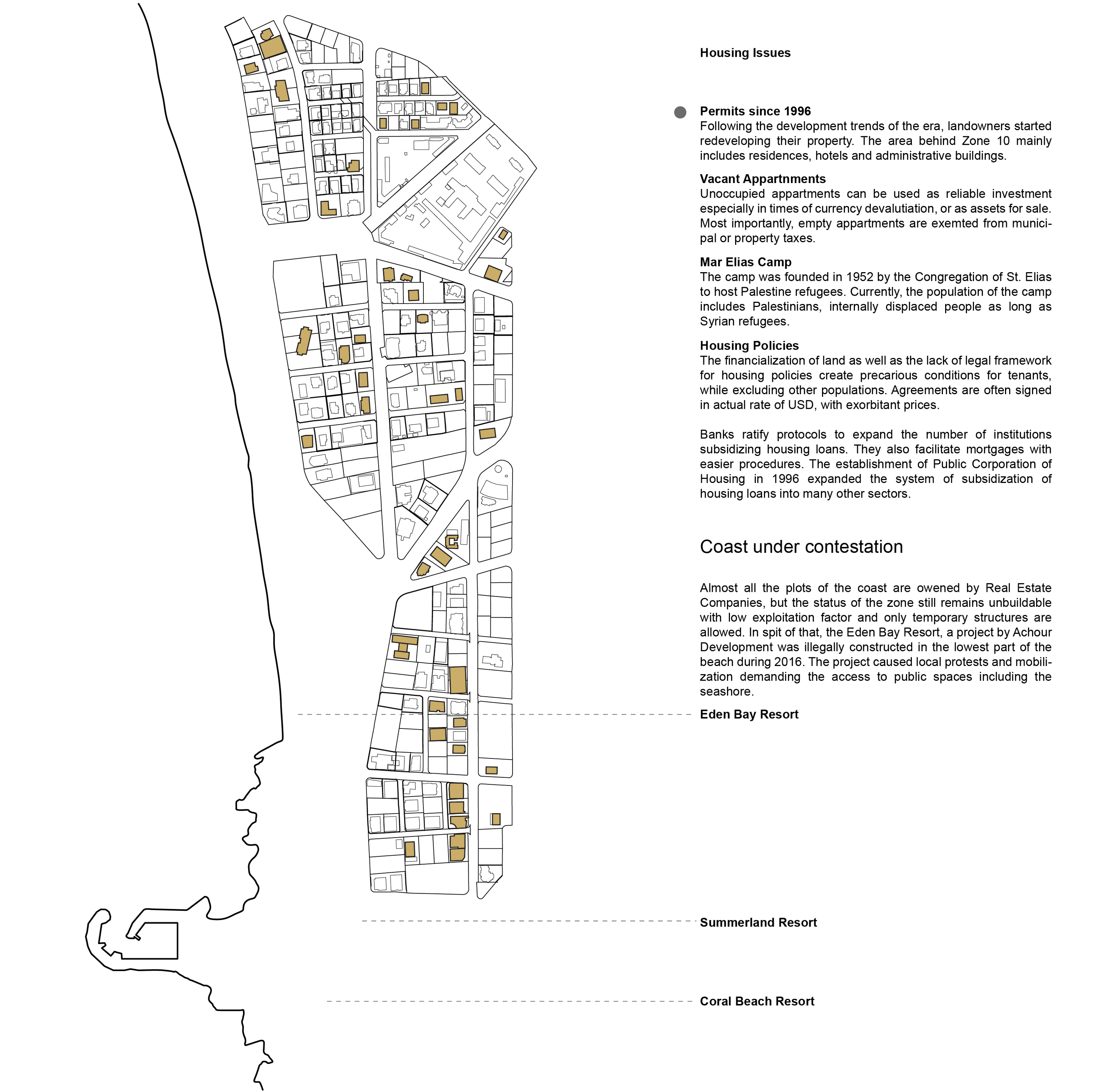 Fanfare for Liquid Machines
'Fanfare for Liquid Machines' is a project about tracing memory. The electricity workers' strike in 2012 and the October uprisings of 2019 are the key events for the creation of an itinerary in Beirut, in which documented incidents are merged with photospheres and google maps representations. The events are connected to temporary structures, which can be placed in a prosthetic, oppositional or ironic way to the surrounding buildings. The urban sprawls operate as mechanisms of mutation and expansion, compiling different types of subversive and social practices.